Download a copy here
---

We all need money to pay our bills and BEFORE you choose to take on the job as a self-contractor, ask yourself:
How safe am I working in this environment?


Do I need to take on these extra shifts on top of already dangerous work?


What practices have I put in place to safeguard my life and the lives of others, in particular high risks groups such as young children, people with chronic health conditions, and the elderly?


"Are you really following these live saving measures?"

Please follow the two-person rule on gatherings announced by Scott Morrison, which comes into force from midnight. If you ignore this, you will be committing an offence and there will be on the spot fines as a consequence.


---

1. Social Distancing




Why distance yourself?
To reduce the chances of catching the virus and passing it to someone else.
Protect not only you but others – you may feel fine and not show the symptoms but you might infect others, especially those who are vulnerable.


Picking up delivery food orders is NOT a meetup. Keep your distance at all times - 1.5 meters apart.


When you meet other people in your travels at restaurants, do NOT shake hands, keep the 1.5 meters distance and keep your mask on.


You could show no symptoms but be mindful you can still be the carrier of the virus.
---

2. Mask

Masks are effective only when used in a combination with frequent hand- cleaning with alcohol-based hand rub or soap and water. If you wear a mask, then you must know how to use and dispose it properly.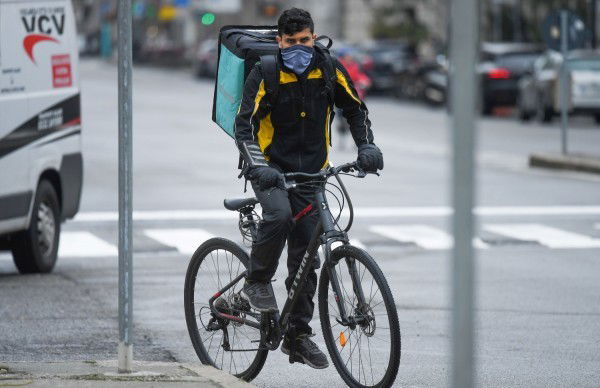 Photo source: Tech Times
How to put on, use, take off and dispose a mask:
Before putting on a mask, clean hands with alcohol-based hand rub or soap and water. Cover mouth and nose with mask and make sure there are no gaps between your face and the mask.


Avoid touching the mask while using it. If you do, clean your hands with an alcohol-based hand rub or soap and water. Replace the mask with a new one as soon as it is damp and do not reuse single-use masks. Follow the instructions of the manufacturer.


To remove the mask: Remove it from behind (do not touch the front of the mask) and discard immediately in a closed bin. Then, clean hands with an alcohol-based hand rub or soap and water.
How to maintain the cleanliness of your mask:
Store the mask in a clean plastic cover. Keep your mask dry.


If the mask is wet and damaged throw it away – Do NOT REUSE a wet damaged mask that is tearing into pieces!
---

3. Sanitiser & Personal Hygiene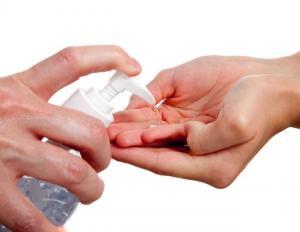 Photo source: CIDRAP – University of Minnesota
REMEMBER: Always have hand sanitisers to use between deliveries. You may not have access to wash your hands.
Keep sanitising your motorbikes, bicycles and cars daily


Wash your hands for 20 seconds with soap as soon as you get into the house.


When you get home remove your work clothes and immediately put them straight for a wash. Ensure you have a shower. Then mix with your housemates.


Sanitise your shoes if you take them in to the house or leave the shoes outside. Wear the same pair of shoes for work


Sanitise the outside of your bags before bringing them into the house
---

4. Symptoms



Photo source: John Hopkins Medicine
Be responsible and If you are displaying any symptoms such as: high fever, cough, sore throat, shortness of breath, runny nose connected to the corona virus, please do NOT go to work, self-isolate.
If you are in a shared room please work an arrangement out with your housemates so that they are all protected. You can be a DANGER to others.


Ask your friends to help you with food and groceries. Remain in your room until you recover!
If you are feeling unwell and suspect exposure to COVID-19, consider the options you have under your OSHC or OVHS COVER.
Overseas students and visitors should call ahead to a GP or contact the National Coronavirus Health Information Line on 1800 020 080.
Let's all use the gifts of our lives –


to make this world a better place especially at this time.
Let's All Be Responsible.
---
Published: April 2020