International Students you need to have an Australian driver's license to drive in Victoria and you now have until 29 April 2021 to convert to a Victorian licence.
VicWISE has good news for you. You can continue using your interstate or overseas licence, as long as it is still valid. If you do not convert to a Victorian licence by 29 April 2021, you will be driving unlicensed which is a serious offence under Victorian law.
Please see the attached brochure from VicRoads, the government organization that tests drivers and issues licenses. All drivers in Victoria need a Victorian driver's license but there has been a delay in obtaining them due to Covid19.
Please read the following flyer on the extension carefully.
Thank you
VicWISE Communication Team
Download flyer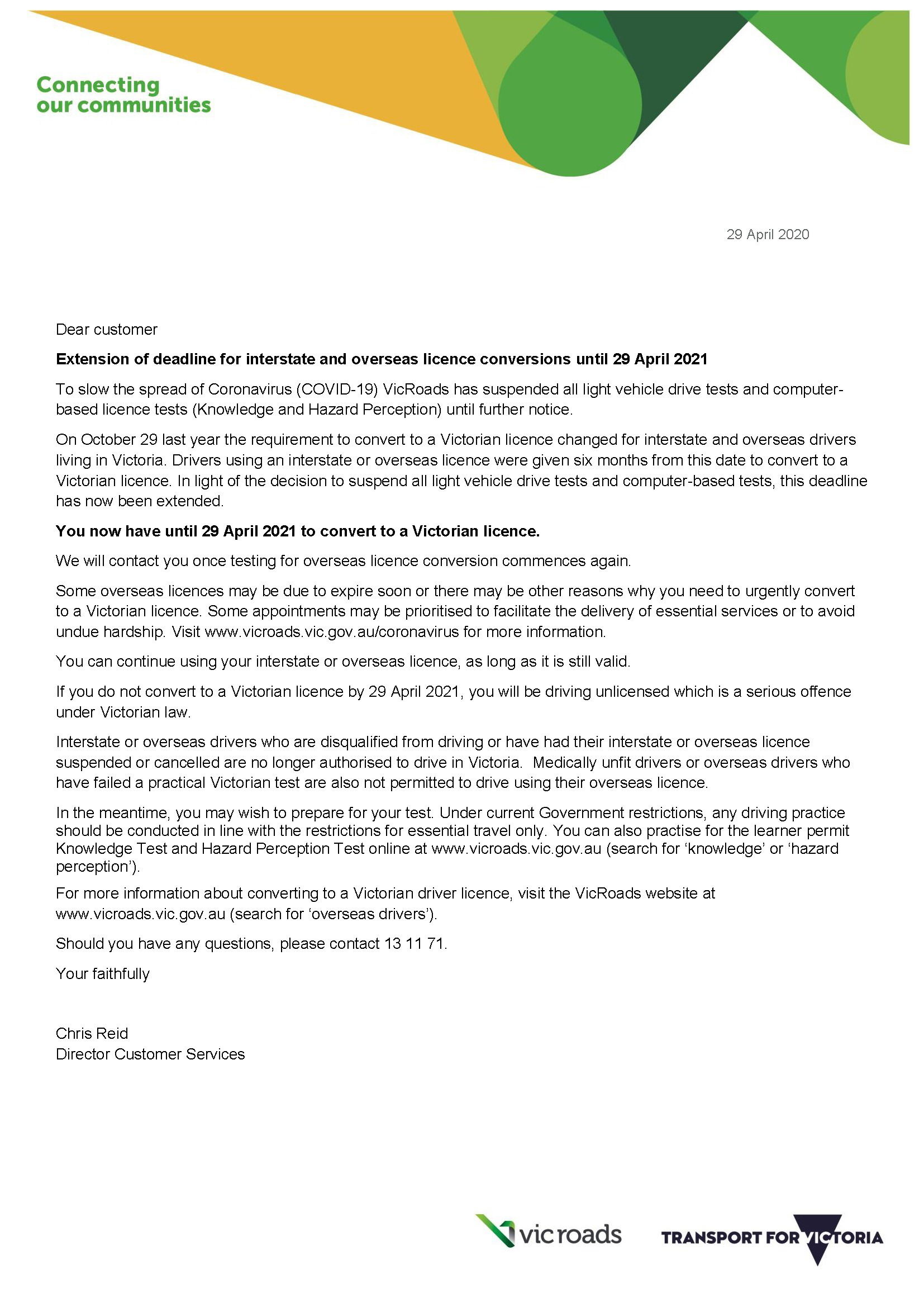 ---
Published: 11 May 2020